IJARCCE
INTERNATIONAL JOURNAL SITE
Aims and Scope
IJARCCE is aims to integrate the wide and flourishing field of Computer Science and Communication engineering and its applications globally.
IJARCCE is a monthly published online and print journal, which publishes innovative research papers, reviews, case reports, short communications and technical notes dealing with numerous disciplines covered by the Computer Science and Communication meadows.
Frequency  : 12 Issues per Year
Subject       : Computer Science, Applications, Information                                              Technology and Communication / Electronics
ISSN            : Online 2278-1021, Print 2319-5940
DOI             : 10.17148
Publisher   : Tejass Publisheers
VOLUME 7, ISSUE 7, JULY 2018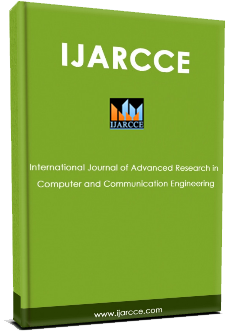 Our Leading International Journals
IARJSET                Sciences, Engineering and Technology
Publication date: 30th of every Month and Year
Impact Factor: 5.509
Submit paper to editor@iarjset.com   More..
IJIREEICE             Electrical, Electronics, Instrumentation
Publication date: 30th of every Month and Year
Impact Factor: 6.323
Submit paper to editor@ijireeice.com   More..
Open Access Statement
Open Access is a publishing model that provides immediate, worldwide access to the full text of research articles without requiring a subscription to the journal. Accordingly, readers are allowed to copy, use, distribute and display the work publicly and to make and distribute derivative works, in any digital medium for any responsible purpose, subject to proper attribution of authorship.
In this model, the publication costs are usually covered by the author's institution or research funds. These Open Access charges replace subscription charges and allow the publishers to make the published material freely available to all interested online readers. At the same time, authors who publish in Open Access journals retain the copyright of their article.