Engr. Fidelis C. Obodoeze
IJARCCE is a reliable International Journal of high repute. I have published some of my research papers this year and few years back and the experience has been wonderful.
The Journal responds to authors' queries and messages very fast and prompt and doesn't delay in review and finald publication of submitted manuscripts.
I will keep on publishing with IJARCCE in future.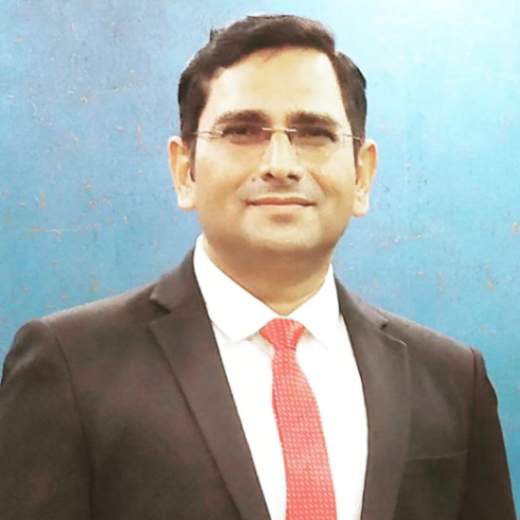 Dr. Santosh Kumar Singh
One of the best peer reviewed journal, provide excellent services to the authors.
Onyeyili Tochukwu
We are pleased to inform you of our satisfaction in the positive response and promptness you exhibited in the publication of this paper
Istiaque Ahmed
Thank you very much for your kind cooperation to the way of publication. I will share to my colleague about your better service.
Rohit Kothawale
All my research papers are published in IJARCCE. The Review system of IJARCCE is quite fast.
Celestine Ozoemenam
IJARCCE is a well reputable and respected Journal in this part of the world. The attention always given to my manuscripts is unparalleled. I have been recommending IJARCCE Journal to many of my colleagues and friends. Please, keep the flag flying.
Dr.Dilip Charaan
The acceptance and publication time was so rapid. The way the editor responds and communicate with the author even for small doubts we ask. He clarifies and do the needful we ask for. I further like to publish my forthcoming manuscripts with IJARCCE. Also very much glad to suggest to my colleagues and friends.
Thank you
Dr. Safarini Usama
It is a great pleasure to work with you
DePalma, Adam Richard
IJARCCE had a very quick and thorough process. They were able to read our paper and offer feedback within only a few days. Once the paper was accepted, it was able to be immediately published online to be included in the next journal's release.
Vijaya Chavan
I published many papers in IJARCCE as this is very impactful journal.Team is also very active as we are getting very fast response.Thanks a lot IJARCCE
Abhay Srivastava
Thanks a lot for my article publication. Your prompt response is really admirable.
Anil K
Iam happy to share the a good experience with ijarcce,a good cooperative work and fast response.
Dr.A.Sivaramakrishnan
Thank you for getting my manuscript edited so quickly. Your editors have done extensive work. I also accept your choice of journal. Thank you for the journal selection report.
I would like to thank one and all in your IJARCCE team. Great Work
Kiran Pounarkar
Good Experience with IJARCCE Team., Quick Responses to authors. A peer reviewed Journals.
Vinod Bg
It was an honor to publish my research work on your journal.
Arun dalvi
It's been Good in impact factor is also good. Best Support for PG Scholars
Neeru Batra
I'm really thankful that I thought of publishing my research paper in your journal.
Following are few things that I found really good about this journal:
1. The response to every mail was really quick.
2. My paper got published really quickly.
3. Also I received my certificate the same day the paper got published.
Thank you so much for your support and encouragement.
Muditshamz
Thank you for such a smooth publishing experience
Kiran Pounarkar
A very good experience with IJARCCE group, Quick responces with all the Queries, i am Happy for my manuscript publish with IJARCCE. I will refer all my students, collegues and friends to publish in IJARCCE.
Janavi Chavan
Thank you for your email.Its was really good experience as it's was our first time of paper publication.The support and response provided by you guys was excellent and quicker.
Thank you so much
Nimmi Sudarsan
Happy with your fast and timely response
Balakrishnan
Thanks for your publication… it's really good experience with IJARCCE with their efforts and publications…Your journal name is really excellent and high impact factor with google scholar.
Abhirami kj
Very nice experience and we get a fast response so thank you very much
Priyanka wadagave
Thank you for your end to end support. Service provided is much better.
Vaibhavi Tornekar
Thank You IJARCCE for such a good service. Its really quick process for paper publishing and IJARCCE is definitely a trust worthy site.
Vikram kumar
Hi Everyone,
I am Vikram from Bhopal.
I had to publish my research paper and was looking for it in course of which i came to know about IJARCCE as referred by my Senior.
It was really nice experience to publish my research article here.
Its so simple to publish your work here at IJARCCE as complications made simpler here.
Submit your work get it reviewed, pay the amount and all done.. congrats your work will appear in the journal.
The expert advise after reviewing the paper is of paramount importance. Do follow and correct the work required if any as recommended by them.
Neemajith Ajith
IJARCCE is a very good international journal. It is always promoting research scholars. Research Scholars are getting good opportunity to publish their journal in an International journal.
Smita Desai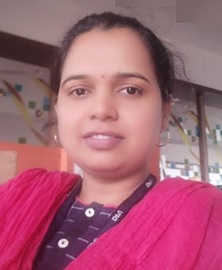 Wonderful experience working with IJARCCE publication.
Rachna Mehta
Dear Editor,
I really appreciate your service and published paper quality. The support which you give to research scholars for the publishing of their research papers is really very recommendable.